About Us
Meet the Team
At Rosenbaum Realty Group, we don't just work in real estate - we live and breathe it! Whether your goal is to attain financial freedom, establish a robust retirement plan, fund your children's education, or simply amass wealth, we're here to help you make it happen.
Investing in real estate works for you around the clock, never taking a day off. And today, Arizona's real estate market is nothing short of extraordinary. With an abundance of great deals and opportunities knocking, there has never been a more opportune time to invest.
Our heritage in real estate spans decades, and our education comes from an investor who has never encountered a loss in the field. We hold your investments dear, constantly exploring ways to maximize returns without compromising on quality. As seasoned real estate investors ourselves, we bring first-hand experience in both property management and investment to the table. We take pride in cultivating enduring relationships with our clients, putting professionalism at the forefront of our property management services in Arizona.
Rosenbaum Realty Group's commitment to unparalleled customer service extends to both landlords and residents. We make it a point to know each resident by name, and our team is always on hand to keep them satisfied. Our strong working rapport with our investors is equally crucial. Currently, we manage over 480 units, a testament to the trust our clients place in us. Embrace the Rosenbaum Realty Group difference - Building Your Future, One Investment at a Time!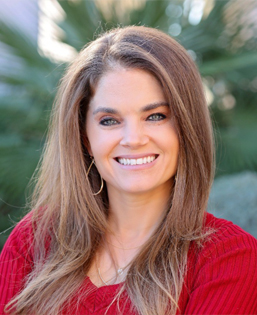 Tiffany Rosenbaum Co-Founder
Tiffany Rosenbaum, a renowned figure in the real estate industry, embarked on her professional journey during her youthful years, acquiring invaluable knowledge on optimizing rental profits. Her initial endeavors in property upkeep, such as meticulous lawn care, laid the groundwork for her expansive career.
Her real estate prowess stretches across various states including Utah, Texas, and Arizona. This geographical diversity has significantly broadened her understanding and proficiency in property management.
As a co-founder of Rosenbaum Realty Group, Repair Masters, and Stunning Stays, Tiffany's entrepreneurial spirit and leadership skills are indisputable. She seamlessly oversees all companies' operations, ensuring each venture thrives under her astute management.
Tiffany has had the privilege to lend her expertise in advising and consulting on hundreds of management accounts and transactions, diligently striving to secure maximum returns for her clients.
She takes immense pride in cultivating enduring relationships with clients, anchoring her business interactions on trust, quality, and excellence. Tiffany's dedication to her clients not only bolsters her reputation within the industry but also reinforces the high caliber of service associated with her name.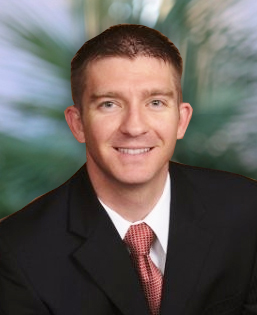 Daniel Rosembaum Co-Founder,The Broker
Meet Daniel Rosenbaum, a seasoned real estate professional, co-owner, and Designated Broker at Rosenbaum Realty Group. Daniel is a native of Gilbert and holds a Bachelor's degree in Business and Information Systems from BYU's Marriott School of Management. With over a decade of experience in the real estate industry, Daniel has honed his skills as a Realtor, property manager, vacation rental, and investment specialist.
He oversees all real estate activities and business development at Rosenbaum Realty Group and personally invests in real estate, owning several hundred properties in Phoenix, Tempe, Mesa, Apache Junction, Casa Grande, ArizonaCity, and Thatcher. His expertise lies in streamlining all investment and property management services to ensure the highest level of quality and return on investment for clients.